"[Peter] has a way of artfully telling a story, playing with words and
painting with images that is totally captivating. He plays guitar and
mandolin and has amazing songs that he sings acapella. A favorite in
local songwriter circles…." -Judi Neal, "Good Medicine News" 
Peter Lippincott is a singer/songwriter based in Antigua, Guatemala. In addition to his own songs he performs the work of other songwriters and a wide range of traditional American material on a range of instruments.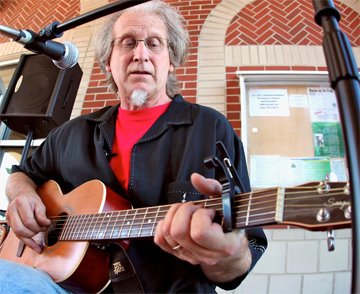 Peter play guitar & mandolin as well as other stringed instruments. His singing is perhaps his greatest musical strength with a rich & versatile vocal timbre; he has returned to the song writing he began as a young man, now creating new music reflective of the experiences of maturity. He is recording a CD of his original songs.
Watch a video of one of the songs. 
His top hit Contra Dance tune "Snake River Reel" has been recorded by numerous groups on u-tube including:
It has been recorded on numerous CD's of other artists—too many to count.